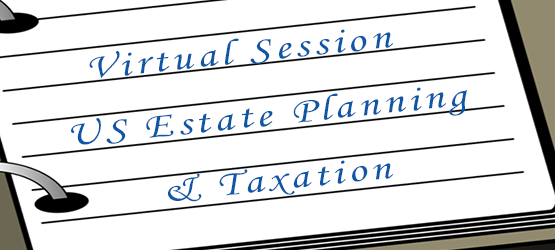 Planning your estate? Are you a G4 Visa Holder? Come join us and learn some important information.
Speaker: Mr. Danny Bell, Associate, McDermott Will & Emery LLP (The practice focuses on domestic and international estate and tax planning for clients from around the world).
Important information for G4 Visa Holders and Permanent Residents doing their estate planning. The seminar will cover:
Gift & Estate Taxation
Wills & Trusts
US exit tax
It's important to have a will set up in the US regardless of the length of time you intend to reside in the country. In order to minimize the estate tax due in the event of a death in the family, it is very important to do some careful estate planning. Don't miss this opportunity to get a better understanding of the options that are available to you. In this presentation there will also be a segment on the Exit Tax that was introduced just a few years ago.
Registration: Please Click Here to register
You must be registered in order to receive the webex link. The link will be mailed to all registered participants the day before.
If you are unable to attend please notify WBFN by email at Familynetwork@worldbank.org
---
The recording of our session from January 27, 2021