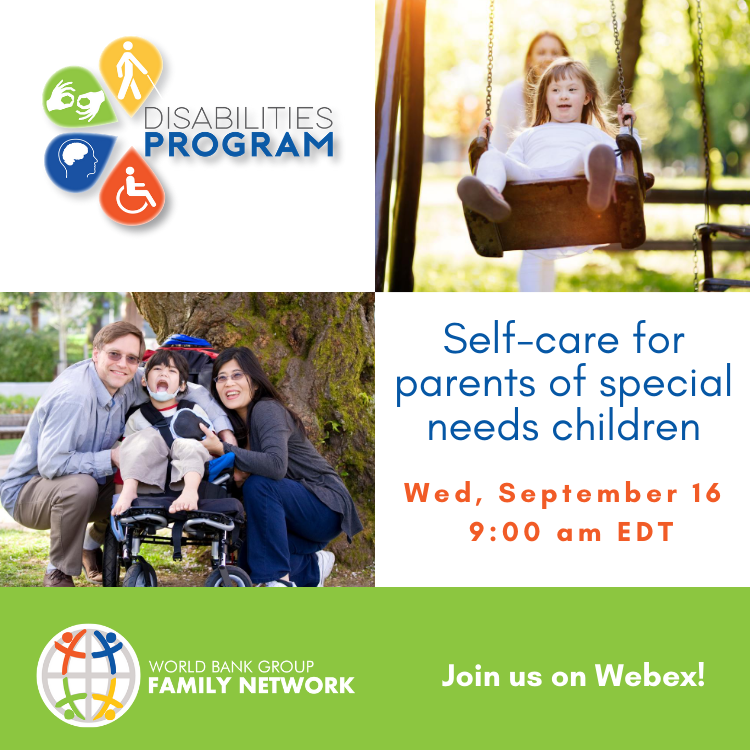 Self-care for parents of special needs children
Burnout is a real risk for many parents of special needs children. Often parents in challenging situations relegate their own wellbeing to the bottom of the list and can even view it as practically incompatible with taking good care of their children's needs. Identifying and dealing with common obstacles to parent self-care is the key.
Join us for this very practical session on self-care for parents in the current situation, using mindfulness and emotional self-awareness tools, where the presentation reframes that attitude with empathy, practical tips, and a discussion on the stakes.
The webinar will be facilitated by Ms. Magüi Moreno, who is a mindfulness coach, an autism mom, specialized in supporting parents of special needs kids. She is a Certified Transpersonal Life Coach by the Institute of Transpersonal Development and by the Academy of Strategic Coaching (Tony Robbin's method).
To view the video of this session, CLICK HERE.
For more information on WBFN Disabilities program: disability@wbfn-global.org
---