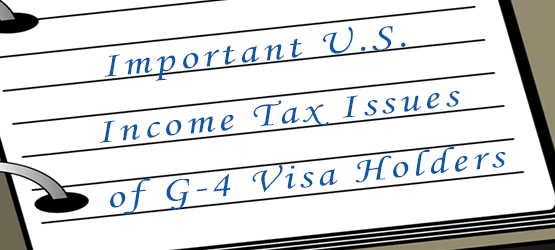 There are no current dates available for this session
---
Guest Speaker: Dale Mason, CPA & Co.
Dale will discuss income tax planning and compliance for non-US citizens holding G4 Visas.
Topics for discussion will include:
Are you a resident or nonresident of the United States?
Do you have a U.S. income tax filing requirement?
Special tax rules for G-4 dependent visa holders.
G-4 visa holders and ownership of U.S. real estate.
Tax efficient investing for G-4 visa holders.
Your questions answered.