WBGFN programs and activities are run by our members for our members. Our volunteers are members from around the world who dedicate their time, talents and energy to giving back. Volunteering at WBGFN is not only a great opportunity to use your skills and experience for the benefit of the WBG and wider communities, but also to learn new skills, enhance your professional development, and boost your social life. WBGFN volunteers work in an extraordinarily wide range of positions, from event organization and database management to branding and graphic design. Browse the descriptions of what the main WBGFN teams do below and register to volunteer based on your personal and professional interests. These detailed descriptions are only to be used as a guide and can be adapted to suit the individual's skill and time commitment.
Get Involved—Resource Management & Development Team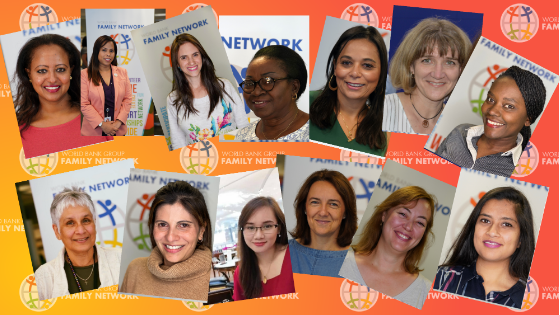 The Resource Management Team's work involves supporting all WBGFN teams to achieve operational efficiency and optimize their resources. There are three main support areas: knowledge management, database management, and monitoring and evaluation programs.
The team members assist all programs teams to:
Build and maintain internal systems and processes for knowledge management
Establish and conduct regular assessment and program evaluations and utilize data to improve programs and activities continuously
Maintain and enhance the membership database
If you have excellent organizational, analytical, database management skills or experience in conducting evaluations and have a few hours to contribute weekly or monthly, browse the volunteer positions descriptions to see how you can help our community.
Please complete Volunteer Registration Form and our Volunteer Coordinator will contact you to discuss the opportunities.
Browse the Resource Management and Development volunteer positions