From the Children's Holiday Party to the Teen Summer Program, WBFN arranges activities that offer opportunity to learn, make new friends and socialize in ways suitable for young people of different ages. Parent workshops and seminars are also offered for adults to learn strategies and gain support for successful international transitions for kids.
TBA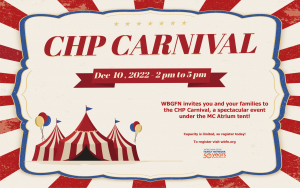 Children's Holiday Party
The holiday season is approaching and the WBG Family Network invites you and your families to the biggest event of the year....
More Info
WBG Main Complex Atrium
1818 H st NW
Washington DC 20433
USA
202-473-8751
familynetwork@worldbank.org