From the Children's Holiday Party to the Teen Summer Program, WBFN arranges activities that offer opportunity to learn, make new friends and socialize in ways suitable for young people of different ages. Parent workshops and seminars are also offered for adults to learn strategies and gain support for successful international transitions for kids.
TBA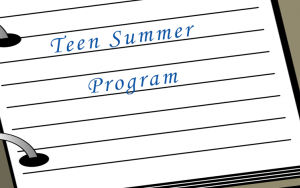 Teen Summer Program 2020
Deadline is fast approaching - Monday, March 9th 12noonEST. There will be no extensions or exceptions.
More Info
WBFN The World Bank
J Building Room J2-030
701 18th St NW
Washington DC 20006
United States
202-473-8751
familynetwork@worldbank.org