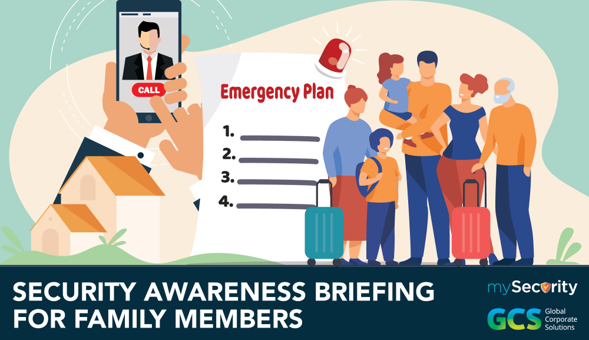 Corporate Security has launched a Security Awareness Briefing For Family Members. This is a 60 minute security briefing designed for WBG staff spouses and family members who are relocating or who have recently relocated to a new location.
Please click here for a short introductory of the briefing. 
We look forward to seeing you at one of our scheduled sessions: Just click on the time link as indicated and you'll be connected to webex to join the scheduled session. Please note on the day of the briefing: there are two separate sessions being offered, 8:00AM and 8:00PM both are Washington, DC times, the connection links are below:
Our next session will begin in January 2024, please be on the lookout  for the new dates.
---
For any questions e-mail Corporate Security at: corporatesecuritytraining@worldbank.org let them know you are a WBG Family Network Member.