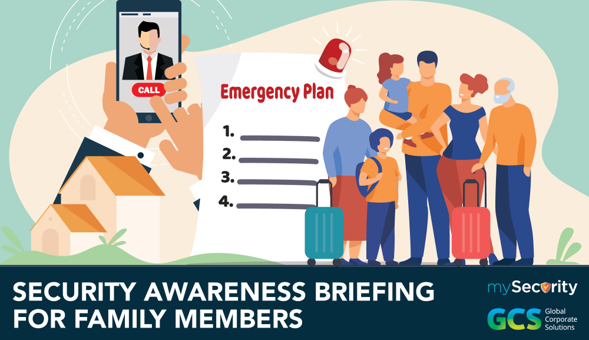 Corporate Security has launched a Security Awareness Briefing For Family Members. This is a 60 minute security briefing designed for WBG staff spouses and family members who are relocating or who have recently relocated to a new location.
Please click here for a short introductory of the briefing. 
We look forward to seeing you at one of the scheduled sessions below: Just click on the time as indicated and you'll be connected to webex to join the scheduled session.  You can also click on the pdf flyer for links and information too.
Please note on the day of the briefing: there are two separate times sessions are being offered, 8:00AM and 8:00PM Washington, DC time connection links are below:
Tuesday, February 7, 2023
Tuesday, March 7, 2023
Tuesday, April 4, 2023
Tuesday, May 2, 2023
---
For any questions e-mail Corporate Security at: corporatesecuritytraining@worldbank.org let them know you are a WBGFN Member.