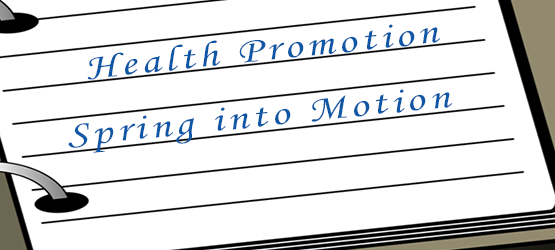 Dear Spouses,
HSD's Health & Wellness team would like to invite you to participate in the Spring into Motion A fun, inspiring way to become more active and discover "Spring Things" — from adorable baby animals and vibrant blossoms to worldwide festivals and gardening tips. Whether you're a beginner to activity or a fitness enthusiast, Spring Into Motion will help boost your energy levels and improve your health, all while enjoying the benefits of an active lifestyle — in this season of renewal and beyond.
Let's Experience the Spring to a Better Health
 "When registering for the Challenge, look out for the 'WBGFN Welcome Team'.  All Members new to the World Bank or want to be part of a team and meet fellow, Members from around the world are very welcome to join.  The Team Champion will welcome you and introduce you to others.  Happy walking!"
Registration Begins: April 12, 2021
Program Starts: April 19, 2021
Campaign Ends: May 30th, 2021
How does it work?*
Each week you'll experience a new "Spring Thing" and once you record activities the daily image will become more clear; and you can also test your knowledge with a fun trivia question (no points, no pressure). Plus, when you log at least 6,000 steps — using a tracking device or the Step Converter tool to change exercise minutes to steps — you'll earn points, colored rings, and the chance to collect badges. Click Settings, then How It Works in the App to learn more.
Can we form teams?
Yes! In this optional friendly competition, teams of 3-8 members challenge each other to build up points (the group that averages the most points tops the leaderboard). Plus weekly "Thrive Thursday" challenges can add bonus points. After registering online via the link below, read How It Works on the Team page to learn more.
What is the goal?
The Spring into Motion goal is to aim for 25 points per week by recording your steps or physical activity.
Logging your daily activity is very simple!
You can use your favorite fitness tracking device or a Step Converter tool to easily track your steps and walking minutes in the App. You can also manually enter your scores when you sign-in online.
Register today at  https://hsd.springintomotiontoday.com
Join in on the Discussion on HSD's Health Promotions Corner Yammer Channel.
 *Only WBG and IMF staff, consultants and their dependents are eligible to participate in this initiative.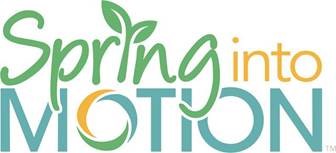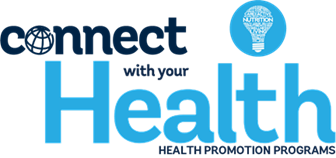 ---
See all activities by visiting: www.connectwithyourhealth.com.