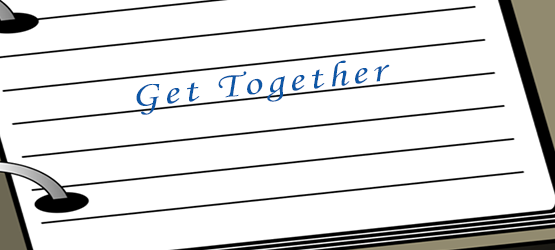 SEPTEMBER:
The WBFN Get-Together will be on Tuesday, September 17th, 2019 @ 10.00am.
This month we are going to walk DC's famous memorials (including the Jefferson, Roosevelt, Martin Luther King and  Lincoln memorials as well as some of DC's war memorials).
We will meet at the Smithsonian metro station at 10am and then explore on foot. We will meet at street level on the corner of 12th and Independence Ave. The walk will also end at this station, and there will be the option to visit a cafe at the end of the walk.
We will be outside and walking for this Get-Together so please dress accordingly. The walk will be flat and will take approx 90 minutes (depending on how many photo stops we make). In the case of rain, we will still meet at the stated metro and then visit one of the many free Smithsonian galleries which are close by.
Representatives of WBFN Welcoming team will be waiting at street level outside the metro station with a "WBFN" sign. No need to register. Just turn up.
Address:
Smithsonian Metro Station (Blue, Orange and Silver lines)
Corner of 12th and Independence, Washington, D.C.
---
Please send an email with any questions to the Welcoming team: wbfnwelcoming@worldbank.org
Get-Togethers are an easy, relaxed way to meet other new members and to make new friends. Location and events change depending on interest and month. Questions?