WBFN sponsors a series of seminars on topics relevant for WBG families relocating to Washington DC. These seminars are offered periodically and cover the following: US Estate Planning and Taxation, Immigration Options for G4 Dependents, Pensions, US Income Tax, and Work Authorization for G4 dependents. Recordings of previous events are available on our YouTube channel.
TBA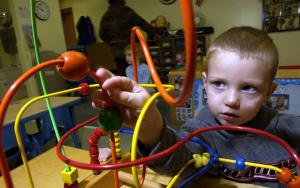 Disabilities: Shifting Paradigms
This information session will be useful even for individuals across the lifespan that experience disability.Today's families have great expectations, along with fears and anxieties, when they have a child diagnosed with autism or any other type of disability.
More Info
World Bank G Bldg 3rd Floor G3-080
1776 G St NW
Washington DC 20006
United States
202-473-2394
familynetwork@worldbank.org