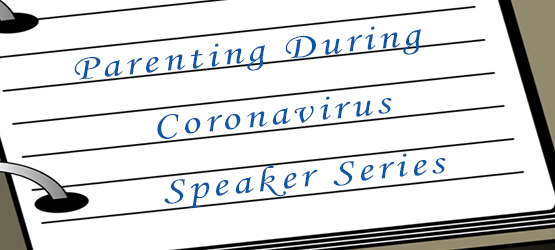 The Staff Association is partnering with the Single Parents Inclusion Network (SPIN) to host a series of webinars focusing on Parenting During Coronavirus. Each session will focus on different topics, provide tools, and guidance from parenting experts to help staff through the health crisis. 
---
Our speaker, Meghan Leahy is a certified parent coach, a parenting columnist for The Washington Post, as well as a certified school counselor and former teacher. "Rest, Play, Tears" are the essential needs for young children, but here's the secret: they are the essential needs for every human. When you understand these most basic needs, you can better parent both your child and yourself through day-to-day worries and pandemics. This presentation is meant for any parent of any child, and is meant to be open-ended and not strategy-heavy. 
Please find some of her more recent articles published in the Washington Post.
WHEN: June 10, 2020 1:00pm
HOW:  Webinar: Click here to join
Click HERE to add to your calendar and RSVP. To watch live click HERE.  
All these workshops will be recorded and shared on the SA's COVID-19 Resource page if you are unable to make this timing. (for WBG Staff)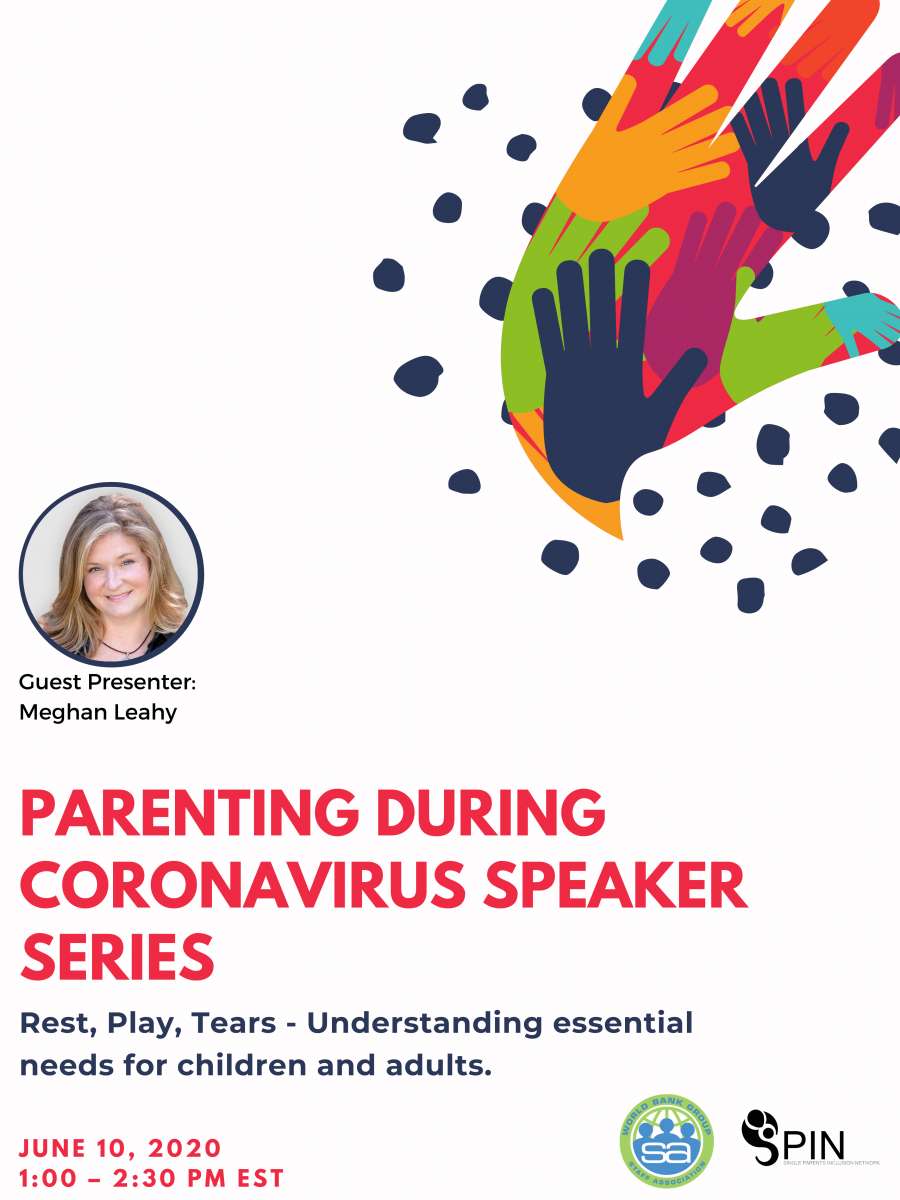 ---