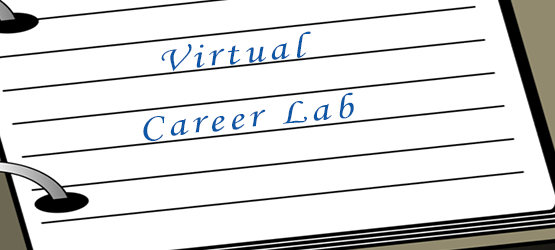 COVID 19 brings with it new opportunities. One of these is the Career Lab is now virtual and accessible to both Washington and Worldwide members. 
Registration for our September session has closed, please contact the office for inquieries on future sessions. We have met our class limit at this time of 25 participants
Sessions are limited to 25 participants.
Career Lab is a series of 5 virtual workshops beginning with an orientation at 8 am Washington DC time. All other workshops will be held on Wednesdays. These workshops are designed to help you manage your career as a globally mobile professional and accompanying spouse.
The workshops are as follows:
 Introductions and Orientation –Tuesday, September 21 (primarily to get acquainted with the technology and with fellow participants) 
 Mindset Matters – Wednesday, September 22
 My Career Journey – Wednesday, September 29
 Tools for the Journey – Wednesday, October 6
 Networking – Wednesday, October 13
For DC based participants there will be 2 additional workshops on resume and interviewing which will be specific to the US market. 
 Resume Writing – Wednesday, October 20
 Interviewing - Wednesday, October 27
All sessions will be 90 mins long to allow time for interaction and Q&A.  Each session builds on the preceding one, therefore for this to be a meaningful activity we strongly recommend that you commit to attending all 5 sessions and all 7 sessions if you are based in Washington DC.
A link to join the sessions will be sent out to all registered and confirmed participants at a later date.
---
Here is what past participants have said about their experience in the Virtual Career Lab:
As soon as the career lab went "virtual," I signed up for the first session, and I'm glad I did. As a decentralized spouse, I had been waiting for the career lab to move online and was thrilled when it did. It's worthwhile for any World Bank spouse, who is trying to pursue a career in a new country or while moving from country to country. Amy Sevimli, Kingston, Jamaica.
"I found the tools I learned at the first virtual Career Lab very helpful, not only for the job search but also to feel confident and optimistic. The virtual modality was not a barrier, the resources used made the distance invisible and was able to listen to the experiences of "friends" from different parts of the world. Really exciting!!!" Federico Hahn, Metro DC.
---