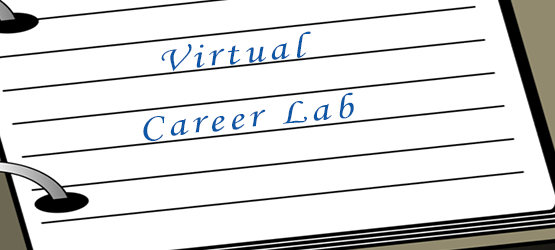 Career Lab is now virtual and accessible to both Washington and Worldwide members. 
Registration has CLOSED, we have reached our maximum registrations of  25 participants.
Career Lab is a series of 5 virtual workshops beginning with an orientation on Tuesday, September 20th at 8:00 am Washington DC time. 
All other workshops will be held on Wednesdays. These workshops are designed to help you manage your career as a globally mobile professional and accompanying spouse.
The workshops are as follows:
 Introductions and Orientation – Tuesday, September 20, 2022   (primarily to get acquainted with the technology and with fellow participants) 
 Mindset Matters – Wednesday, September 21, 2022
 My Career Journey – Wednesday, September 28, 2022
 Tools for the Journey – Wednesday, October 5, 2022
 Networking – Wednesday, October 12, 2022
For DC based participants there will be 2 additional workshops on resume and interviewing which will be specific to the US market. 
 Resume Writing – Wednesday, October 19, 2022
 Interviewing - Wednesday, October 26, 2022
All sessions will be 90 mins long to allow time for interaction and Q&A.  Each session builds on the preceding one, therefore for this to be a meaningful activity we strongly recommend that you commit to attending all 5 sessions and all 7 sessions if you are based in Washington DC. Sessions are limited to 25 participants.
Registration has closed, we reached our maximum registrations of  25 participants.
A Zoom link to join the sessions will be sent out to all registered and confirmed participants at a later date.
---
Here is what past participants have said about their experience in the Virtual Career Lab:
As soon as the career lab went "virtual," I signed up for the first session, and I'm glad I did. As a decentralized spouse, I had been waiting for the career lab to move online and was thrilled when it did. It's worthwhile for any World Bank spouse, who is trying to pursue a career in a new country or while moving from country to country. Amy Sevimli, Kingston, Jamaica.
"I found the tools I learned at the first virtual Career Lab very helpful, not only for the job search but also to feel confident and optimistic. The virtual modality was not a barrier, the resources used made the distance invisible and was able to listen to the experiences of "friends" from different parts of the world. Really exciting!!!" Federico Hahn, Metro DC.
---