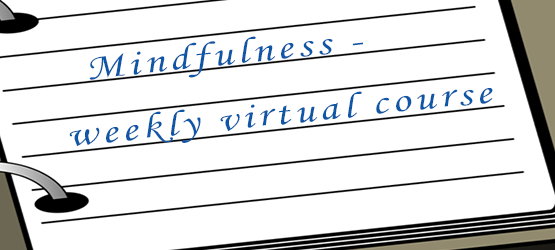 If you want to find more peace and balance in your life, this is the group for you!  In weekly meetings, we practice mindfulness meditation and learn the strategies for coping with stress and anxiety with more compassion and lovingkindness.
The group will continue to meet on Thursday 9-10am. But no meeting on 14th of April for spring break. After the spring break, the new program will start. We look forward to seeing you. (information below)
The New Program is: Happiness in Four Pebbles -
Starting April 21 thru May 19, 2022
Do you want to learn how to practice pebble meditation? Join us for 5 sessions of " Hppiness in 4 Pebbles Program!" Each week we paint a pebble which represents an image in nature: flower, mountain, water and space. Each image could embody a particular quality, it could also represent loved ones. Holding each pebble, we can send our love to that person we love. Sounds lovely right? Signup now, space is limited. 
Signup link: https://www.signupgenius.com/go/60b084aafaa2daa8-happiness
---
Contact/Question: Email:carolinebeloe@gmail.com or Text: 703-677-7149
---
A note from your instructor: Caroline Wu Beloe
--------------------------------------------
" I am a certified mindfulness instructor ( MMTCP, MiSP & MBEAT) and a professional leadership coach (PCC). I teach mindfulness in the community to both adults and teens. Mindfulness has helped me to navigate through many challenges inherent in my globally mobile life over the past 7 years. I would like to share the benefits of mindfulness practice with my fellow WBFN members and WBG staff.  You can view my profile on LinkedIn: My LinkedIn Profile (link is external) or check my website at https://www.carolinebeloe.com/(link is external) 
With joy and gratitude,
Caroline
---