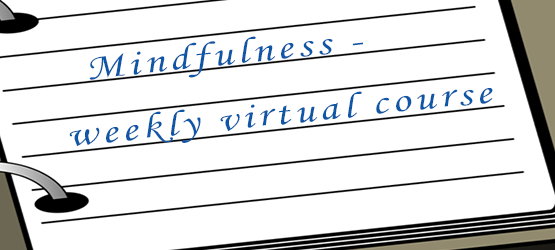 How to Train a Wild Elephant 
In weekly meetings, we learn the simple yet powerful practice to bring mindfulness in to our everyday life.  Beginners and drop-ins are all welcome. Free for WBGFN members and WBG staff. Registration is required. 
How To Train a Wild Elephant (3/23/2023- 6/1/2023).  Caroline will lead the group through a 8 sessions program.  Each session includes mindfulness meditation, group discussions, reflection points and Q&A .
Note: You will need a Guide book: "How to Train a Wild Elephant "  by Jan Chozen Bays
When: Every Thursday 9-10am  
ZOOM Meeting ID: 338 859 211
Password: 666666
Registration:  Required - Click Here to Register 
---
Meet our group leaders: 
Program Leader: Caroline Beloe
Caroline is an experienced leadership coach (PCC) and a certified mindfulness instructor (MMTCP, MiSP & MBEAT). Through 20 years of' international financing and business experience in 4 different countries, she has developed an ability to bring strategic focus and cross-cultural competencies into leadership coaching. She enables her clients to gain better focus, increased confidence, and a greater sense of well-being in both their professional and personal lives.  In her spare time, she teaches mindfulness to both adults and teens. Mindfulness has helped her to navigate through many challenges inherent in her globally mobile life over the past 8¬¬ years. She started WGBFN mindfulness group in 2019 to share the benefits of mindfulness practice with her fellow members and WGB staff. You can view her profile on: Caroline Beloe - LinkedIn Website:
https://www.carolinebeloe.com
Program Co-Leader: Rodolfo Rosales 
Rodolfo is a professional executive Coach (PCC) focused on supporting high-performers in organizations as they become more confident and independent on their way to a more productive and fulfilling life. His  active listening, collaboration, mediation, and conflict solving skills have helped him to better cope with daily life challenges, thus to provide enhanced coaching services. He has an illustrious 14-year track record of work experience in a multicultural environment in different cultures and regions including +12 countries in North America, South America and the Caribbean. Rodolfo Rosales - LinkedIn
---
Contact/Question: Email:carolinebeloe@gmail.com or Text: 703-677-7149
---
A note from your instructor: Caroline Wu Beloe
--------------------------------------------
" I am a certified mindfulness instructor ( MMTCP, MiSP & MBEAT) and a professional leadership coach (PCC). I teach mindfulness in the community to both adults and teens. Mindfulness has helped me to navigate through many challenges inherent in my globally mobile life over the past 7 years. I would like to share the benefits of mindfulness practice with my fellow WBFN members and WBG staff.  You can view my profile on LinkedIn: My LinkedIn Profile (link is external) or check my website at https://www.carolinebeloe.com/(link is external) 
With joy and gratitude,
Caroline
---