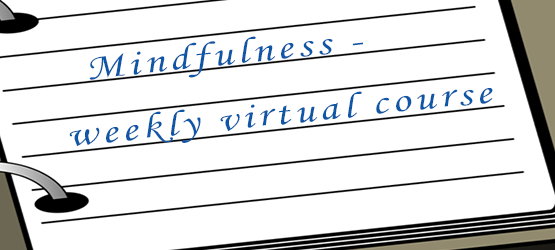 If you want to find more balance and peace in your life, this is the group for you!  We support and connect with each other by practicing secular mindfulness meditation together. Research has already found that practicing mindfulness not only benefits you but also the people around you.
2.5 years into the pandemic, we are all navigating through a new normal. We might face some conflicts in this bumpy journey. Do you want to learn how to handle these conflicts skillfully through mindful communication? 
In his tremendous book: "Say What You Mean", Oren Jay Sofer offers simple yet powerful practices to develop healthy, effective, and satisfying ways of communicating. The key is to speak and listen with presence, courage, and an open heart. Mindful communication will help you to:
Reduce anxiety during difficult conversations 
Feel confident during conversation 
Stay focused on what really matters in an interaction
Be present as we negotiate with others 
Learning new communication skills takes time, energy, and effort. This 16 sessions "Mindful Communication Study Group" program is designed to support you by: 
Meeting on zoom weekly
Reading 1 chapter of "say what you mean" every week
Sharing your learning in group discussion
Program dates:  9/29/2022 - 2/2/2023, Every Thursday 9-10am EST 
Cost: Free for WBGFN & IMFFA members.
Beginners and drop-ins are all welcome. Registration is required. Registration link:  https://www.signupgenius.com/go/60b084aafaa2daa8-mindful1
---
Contact/Question: Email:carolinebeloe@gmail.com or Text: 703-677-7149
---
A note from your instructor: Caroline Wu Beloe
--------------------------------------------
" I am a certified mindfulness instructor ( MMTCP, MiSP & MBEAT) and a professional leadership coach (PCC). I teach mindfulness in the community to both adults and teens. Mindfulness has helped me to navigate through many challenges inherent in my globally mobile life over the past 7 years. I would like to share the benefits of mindfulness practice with my fellow WBFN members and WBG staff.  You can view my profile on LinkedIn: My LinkedIn Profile (link is external) or check my website at https://www.carolinebeloe.com/(link is external) 
With joy and gratitude,
Caroline
---