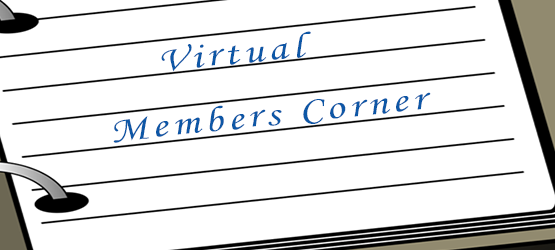 We are thrilled to be able to offer to you, our members,  Virtual Members Corner. We invite you to join us for an hour on Wednesdays from 10:30am till 11:30am for an informal social setting. 
Even though we miss seeing everyone at the office, this is a perfect alternative and a great opportunity for those who are seeking to ask questions regarding relocation, are planning on moving to DC, require resources or perhaps wish to connect just to say hello and tell us how you are keeping.
A team of eager and knowledgeable volunteers will be present during the hour to answer all your questions.
*So come along and click connect to join us, we look forward to seeing you and help with any questions you have.
WBGFN, YOUR PEOPLE, ANYTIME, ANYWHERE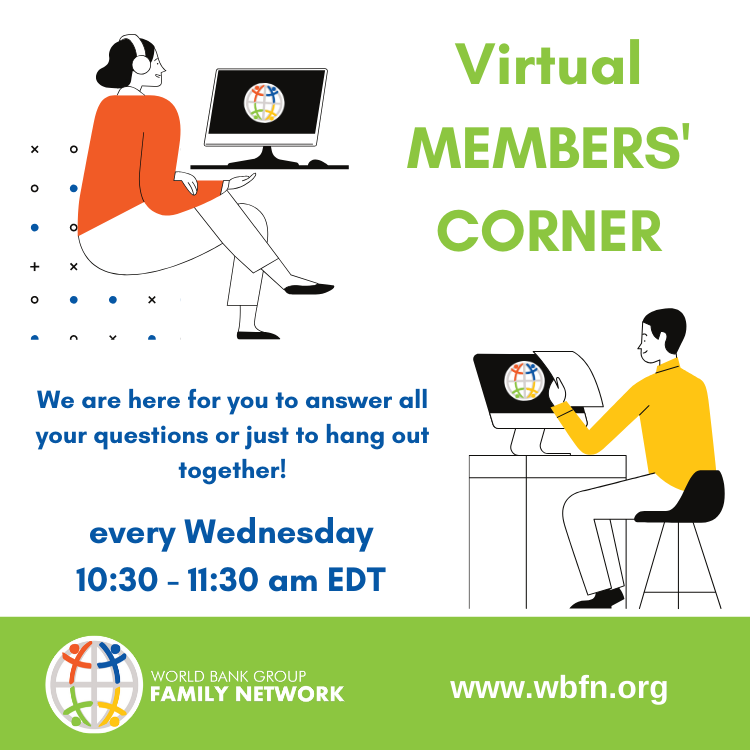 ---