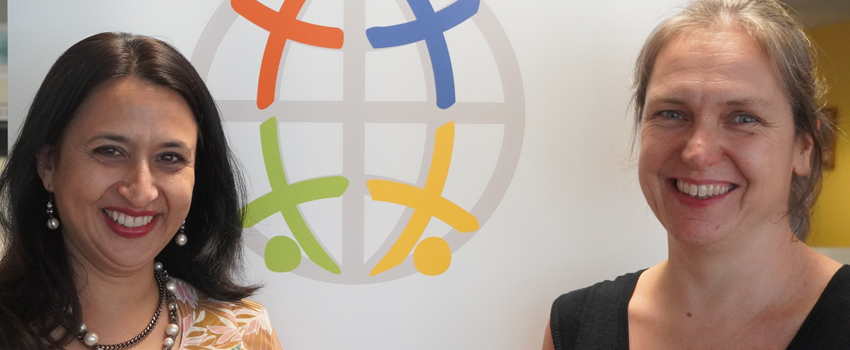 Dear WBFN Members,
As the leaves begin to change colors in Washington DC, we would like to extend a warm welcome to all those who have recently joined WBFN here, and worldwide in country office locations.
 
October has a special significance for us because it is Domestic Abuse Awareness month. Our organization stands in solidarity with all those who have experienced domestic abuse. WBFN works with the WBG's Domestic Abuse Prevention Program (DAPP) to educate about and prevent abuse, and we also have our own program, the Family Consultation Services (FCS). Members in DC and worldwide can, in the strictest confidence, contact FCS*. As a WBFN member you can contribute too—by offering support to a victim, and by making him/her aware of FCS and DAPP. Consult our website for special programs planned to highlight Domestic Abuse Awareness month.
 
On another note, the office is buzzing with activity at this time of the year. We successfully launched the new Members' Corner here in the DC office, which convenes every Wednesday. Members can drop in to chat, ask questions and spend some time with us. For those in DC, we hope that you will come by soon!
 
Planning for the annual Children's Holiday Party is in full swing with volunteers offering their valuable time and ideas. We always need and welcome volunteers for all our activities, so please sign up! Volunteering is the best way to help you settle in a new place and start to build a community. 
 
We would like to express our deep gratitude to our regional champions as it is due to their enthusiastic work that we are able to reach out to more members worldwide. Thanks to you all in country offices who are helping the Family Network to grow.
 
At WBFN our mission is to foster a community and a small step in that direction in DC is the upcoming Fall Picnic (with a Halloween theme). We hope that those in DC will bring your families to meet each other and enjoy food and games. Look for details on
Facebook
or our
webpage
.  
As always, our very best wishes to everyone,
Padmini and Marie-Noëlle