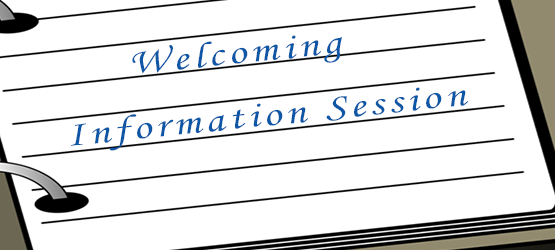 WBGFN Welcoming Information Session
When: The first Tuesday of each month from 10:00 am to 12noon DC time (except in January, July, and September, when it is on the second Tuesday of the month). See the calendar to the right of your screen for scheduled days.
How: In-person in the WBGFN office
Those of you who have relocated to the Washington DC area are invited to the WBGFN office to attend the in-person session. Please join us at the WBGFN office, we are excited to welcome you!
If you would like to join our session, please email us at Familynetwork@worldbank.org to register your attendance. We will send you the details of the event by email. We look forward to seeing you in person in the WBGFN office.
For members who have not yet moved to HQ, we organize quarterly virtual sessions. Please have a look out for our communication or contact us at Familynetwork@worldbank.org if you have any questions.
Please note that the Welcoming Information Session is an informal, interactive session covering key areas of concern for members relocating to HQ. Welcoming Team members share information and useful tips on
WBG Medical Insurance
Driver's license
Social Security Number
Employment application
how members can participate in WBGFN activities/ sessions, and much more….
Some time is set aside for questions and discussion.
---