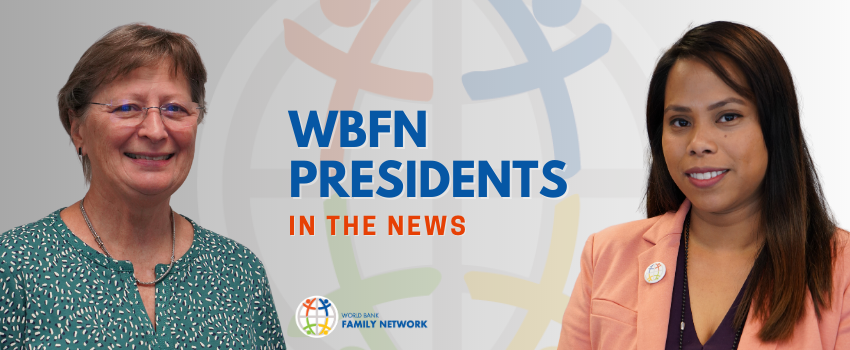 Dear WBFN Members,
The world is your oyster!  Originally penned as "The world's mine oyster" in Shakespeare's comedy, The Merry Wives of Windsor, this phrase has transformed over time into a grand invitation for lifelong learning and success.  MIT's International Student Office suggests "[It] means that you can do anything you wish or go anywhere you want in your life because you have the ability to do so… it is often used to encourage someone that they have choices and can lead their lives in the way they desire."
We are kicking off FY 2024 with a grand announcement on September 12th.  We can hardly wait to open our oyster and share this pearl of empowering news with you! 
In January 2023, I, Mary, traveled to Ecuador, where I gained experiential knowledge of the World Bank's mission, and WBFN's worldwide community.  I adhered to John Updike's advice, "You cannot help but learn more as you take the world into your hands. Take it up reverently, for it is an old piece of clay, with millions of thumbprints on it."  Our members who have recently toured, traveled or relocated are richer and wiser through these experiences. The world needs our knowledgeable, empowered and informed thumbprints on it, increasingly so. 
We are eager to welcome you back and hear of your learning adventures. The WBFN Office is open for walk-in visits on Tuesdays through Thursdays, from 10 am to 2 pm.  See you soon!
Kind regards,
Mary and Hely