We invite you to step into our Career Lab. It has been specifically designed for globally mobile professionals seeking to continue or reestablish their careers. Do either of these descriptors resonate with you?
TBA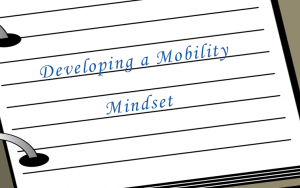 Developing a Mobility Mindset
Choose to explore
More Info
The World Bank J Building, Room J8-044
701 18th St NW
Washington DC 20006
United States
202-473-8751
familynetwork@worldbank.org

Access to this content is restricted to WBFN registered members*.
Registered WBFN members who have already created a website account, please sign in
Registered WBFN members who have not yet created a website account, please create account
Otherwise please register with WBFN