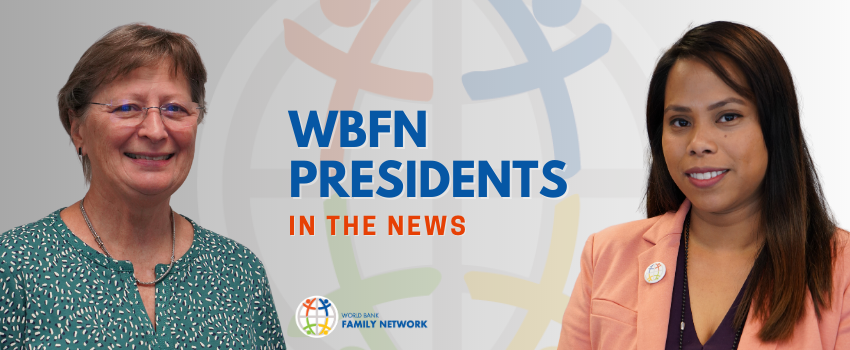 Dear WBFN Member,
With the arrival of the autumn season, we embrace the falling leaves and the promise of change that it brings. As the world around us undergoes transformation, it is a fitting time for us to reflect on our journey and accomplishments.
Speaking about accomplishments, as we learn more about our new Honorary president, Ritu, we will be sharing the second part of the series on her story in the upcoming weeks through our monthly newsletter. This edition will delve into Ritu's strong emphasis on family support, the significance of community, the effects of relocation on children, and the experiences of local spouses. We are eagerly awaiting the opportunity to read it. Stay connected for what's coming next!
We are delighted to share with you that the Margaret McNamara Educational Grants (MMEG) International Arts and Crafts market will be held on November 7, 8, and 9, from 10 am to 5 pm at the World Bank Main Complex located at 1818 H St NW. Numerous vendors will be selling a wide variety of unique items, perfect for personal use or as delightful gifts for friends and family. Your shopping experience also doubles as a meaningful contribution to the education of extraordinary women from developing countries, making it a win-win for everyone. For further details, please visit the MMEG website. https://www.mmeg.org/fair-information
Please mark your calendars as our highly anticipated and lively Children's Holiday Party (CHP) is approaching. The event is scheduled for December 9, 2023, at the World Bank MC atrium. As always, this event promises to be a memorable occasion for both kids and adults. For those who are interested in volunteering, please contact familynetwork@worldbank.org. Stay tuned for upcoming updates and more exciting details as the date approaches.
Kind regards,
Mary and Hely