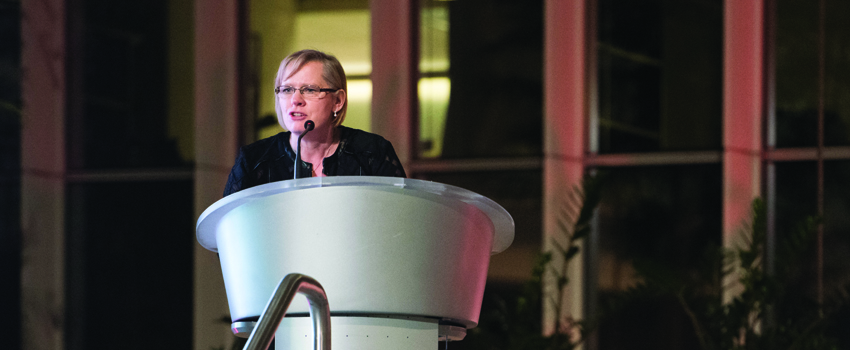 By Lynn
I have been a volunteer of World Bank Family Network for the past six years working to strengthen its mission supporting the families of WBG staff. I was inspired to volunteer in order to contribute to the rich and diverse community of its members. I'm very grateful my time with WBFN has enabled me to grow both personally and professionally.
Volunteering at WBFN has empowered me to meet new people and develop my talents and potential. Joining its "global family" has given me amazing opportunities to work with and learn about the lives of other members and their families from around the world. I have been inspired by their stories and have made lasting friendships. Benefits of volunteering at WBFN also include the ability join a wide variety of programs and activities. Volunteers are welcomed and encouraged to share and contribute their skills and interests at all levels. I believe working on events like the Children's Holiday Party and Annual Dinner enabled me to showcase and expand my talents as a special event coordinator. Such experience was invaluable as I explored potential career options. My social connections and encouragement from WBFN to contribute and thrive have made a lasting and positive impact on my personal growth.
WBFN offers volunteers a supportive environment and valuable opportunities for professional development. Trainings, workshops and presentations sponsored by WBFN from business leaders and bank staff enabled me to identify my strengths, learn new skills and gain confidence to reenter the work force. Project development, career management and the "Future of Work" seminars gave me practical techniques to examine my volunteer participation as marketable work experience with defined skills. I understood the value of my teamwork and discovered my organizational, leadership and communication strengths honed on the projects and committees I served.  WBFN enabled me to envision my career future with possibilities I had never imagined and provided unconditional support when I sought opportunities outside its network.
Recently I joined the board of the Washington D.C based Thomas Circle Singers, "Voices that Make a Difference" a volunteer chamber choral ensemble with a unique dual artistic and social justice mission. The artistic director of TCS is also a WBFN member spouse. For over forty years, the choir has donated profits from its concerts to D.C. based social services. On May18th TCS will debut "The Road Home", a benefit concert featuring music set to poetry from D.C. youth in jail as adults who are members of the Free Minds Book Club and Writing Workshop.
The World Bank Family Network truly embodies the message from Mahatma Gandhi
"The best way to find yourself is to lose yourself in the service to others."  I invite everyone to come join us and, "find yourself!"