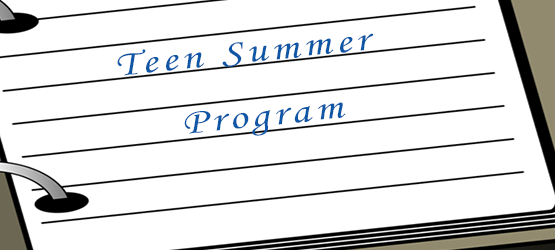 Thank you very much for your interest in the 2020 Teen Summer Program. We appreciate the time you took to complete your application. We enjoyed reading it and learning about you and your many accomplishments.
It is with a heavy heart that the 2020 Teen Summer Program Team has made the tough decision of canceling this year´s program. As you all know, we are experiencing difficult times. COVID-19 continues to be a fast-moving event and we need to prioritize the health and well-being of all the people involved in the organization of our program. As of now, many logistical details remain uncertain and we believe it will take some time for the world to resume its "normal" operating status.
 If you should have any questions, please feel free to contact your Family Association
The 2020 TSP Application is Now Closed.
The application should only be filled out by your son or daughter (the participant). 
Applications will only be accepted from Wednesday, February 26th 12noonEST to Monday, March 9th 12noonEST. There will be no extensions or exceptions. Application is now closed.
​
The 2020 program will run from June 22 - July 9, 2020. 
Applicants must be 16, 17 or 18 years old by July 1, 2020.
The Teen Summer Program (TSP) is a much sought-after three-week program held every summer for teens (16-18 years old) whose parents work at the WBG, IMF or IADB. This unique program features expert, professional speakers from the three organizations and offers teenagers insight into the fields in which their parents work. The three objectives of the Teen Summer program are:
Foster the awareness of being a Global Citizen
Better knowledge and understanding of the three multilateral organizations
Personal development: cross-cultural skills, communication, collaboration and self-awareness
Seminars, mock parliaments and town halls are some ways in which teens are taken down educational, creative and self-developmental avenues which they can explore, experience and benefit from. Debating current global issues and interventions made to alleviate global inequality in the economic and social sectors sets them on the path to becoming global citizens themselves!
For Frequently Ask Questions (FAQ's) and answers you may have about the program, please see the attached pdf below. If you need addtional claification please email tsp2020@wbfn-global.org

---