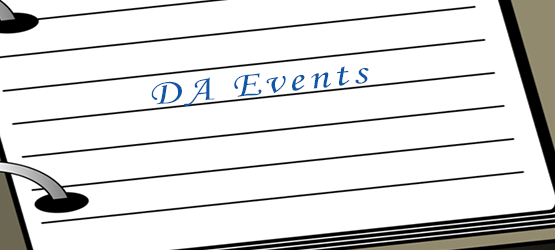 The presentation will take the form of a panel discussion followed by audience Q&A, with the aim of increasing awareness of the prevalence of domestic violence in society generally and in middle- and high-income households specifically. The audience will hear personal accounts, gain some insights into the dynamics of the relationship between the abused and abuser, and be encouraged to think about how to support someone—a friend, coworker, or family member—they think is being abused. Please read the attached PDF file for more information on the event.
Panelist Bios
Joanne Creary is a professional life coach and certified group coach, who has a passion for helping women break free of limiting beliefs and discover their unique life calling. A survivor of domestic violence, Joanne is an outspoken advocate for persons experiencing intimate partner violence. She offers a workshop, Beyond Surviving: Living Your Best Life after Domestic Violence, on how to break free of limiting beliefs and create a life of freedom from the past and purpose for the future. She is a member of the International Coach Federation and the Christian Coaches Network, and is a commissioned Stephen Minister.
Lee Ann De Reus is Executive Director of DV LEAP. Lee Ann brings a unique combination of nonprofit leadership and academic scholarship in her new role. An ardent advocate for women's and human rights, she has over two decades of experience linking research and action for change to benefit vulnerable groups in the US and in Africa. Dr. De Reus is an internationally recognized expert on gender, sexualized violence, women's rights, and activism with speaking engagements at TEDxPSU, the Oslo Freedom Forum, and France24 TV.
Lee Ann is the co-founder and chair of the board of directors of Panzi Foundation USA, a nonprofit that assists survivors of gender-based violence at Panzi Hospital in the Democratic Republic of Congo. Under her leadership, the funds raised by the Foundation increased tenfold in only four years. At Penn State Altoona, Dr. De Reus was an associate professor for 20 years in the departments of Human Development and Family Studies and Women's, Gender, and Sexuality Studies where she conducted research on gender-based violence and taught courses on intimate partner and family violence.
Paula Lucas is an author, social entrepreneur, speaker and survivor of domestic violence and martial rape while living as an American expat. She founded Pathways to Safety International almost 20 years go to provide 24/7/365 services to the 9 million Americans living overseas, the 80 million Americans who travel overseas annually and the 450,000 military personnel and their dependents overseas. Holistic services are provided globally through technology including an international toll-free hotline, 833-SAFE-833, website www.pathwaystosafety.org, live chat, email, and other confidential, anonymous portals of entry. Pathways' unique expertise is helping victims navigate to safety when outside of their home countries.
Laura Zam is a writer, performer, speaker, and trainer. Her articles have appeared in the New York Times, Huffington Post and Salon. Titles include How to Heal From Sexual Violation, Five Myths About Sex, and Using the Arts to Heal. Venues include TEDx, Columbia University, CBRE Real Estate, Prince George's County Department of Education, Nerd Nite DC, Brown University, and many others. She has been a Keynote Speaker and conducted numerous workshops on wellness, resilience, and trauma recovery.