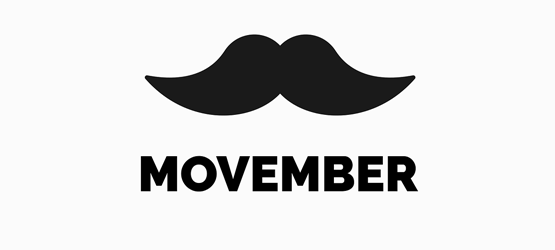 ABOUT MOVEMBER, an initiative by the Movember Foundation, addresses the crisis of men dying early for largely preventable reasons on a global scale; the initiative engages men by: giving them the facts on four main areas that affect men's health: prostate cancer, testicular cancer, poor mental health and physical inactivity; create openness to discuss treatments and support needed and services that work for men. The foundation has been in operation since 2003, with the vision of having an everlasting impact on the face of men's health. They have focused
---
IFC's MOVEMBER will be hosting a series of events and informational activities to build awareness of men's health on physical and mental health. The objective is for IFC staff, men as well as women whose male loved ones deal with significant health problems, to feel: they have a safe space to talk about men's health issues; have the support needed in the workplace around men's health and related topics; can bring their whole selves to work.
---
Date: November 7
Time: 2:30pm-4:00pm
Title: Guided Men's Meditation with the co-founder of Journey Men, Joshua Cogan
Description: Join Journey Men's co-founder, Joshua Cogan, as we gather Men and Masculine-Identifying people for a meditation and mindfulness workshop at the International Finance Corporation. We will practice both meditation, and give attendees applicable take home skills to allow them that they can use at both work and at home. Increasingly as we examine a host of cultural and social issues, men's mental health has come to the forefront of the conversation. Men have historically not had spaces to explore their internal experience, and by creating spaces where there is space and time to do so, there are countless benefits. Space is limited.
RSVP to Vanessa Ferragut at vferragut@ifc.org.
---
Date: November 12
Time: 11:00am-1:00pm
Location: IFC Atrium
Description: IFC is hosting Movember – a month-long awareness campaign on men's health. The Movember Men's Health Expo on November 12 will bring together internal resources  (WB's Health Services Department & WB Family Network), external companies (JRINK, Equinox, Journey Men, etc), and nonprofits (American Suicide Prevention) so men & women can learn about products and services available to improve men's physical and mental health. Giveaways available to attendees who post photos of their mustache or a short quote about what men's health means to them at IFC Movember Community Page!
RSVP to vferragut@ifc.org.
 
---
Date: November 22
Time: 12:00-1:30pm
Location: L101
Title: A BBL with "Never Stop Dancing" Authors: A story of grief, male friendship, and healing conversations. 
Description: "Be present," "cherish each day," "always say I love you." John Robinette lived those words. Or so he thought. Then his wife, Amy, was killed instantly in a pedestrian accident.
John's world shattered, and he began the grueling task of parenting two young boys in a house filled with vibrant, bittersweet memories. As the grief closed in around him, John's close friend, author Robert Jacoby, saw John struggling and proposed an unusual idea: to interview him over the course of the first year after Amy's death. Robert's hope was to meet John directly in his experience of sorrow, explore his grief with him, and discover what lessons might be learned.
Born of a year's worth of candid interviews, Never Stop Dancing avoids clichéd takeaways about grief and healing to chart a deeper, thornier examination of loss and regret. Robert and John are transformed through their shared experience, too, emerging strengthened and with an abiding male friendship that cuts against the grain of pop-culture trends of quick fixes and easy answers. This memoir-in-conversation provides hard-won reassurances that one can and does go on after loss. 
Space is limited. Lunch will be provided and books will be available for the first 50 attendees. Must be present to reserve a book.
To RSVP email vferragut@ifc.org.
---