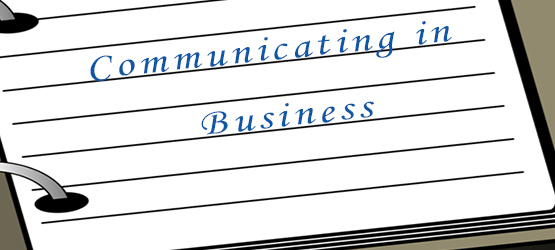 The World Bank Family Network will offer Communicating in Business classes for its members from September to December 2018. The classes will be held twice a week (Tuesdays & Thursdays) for 10 weeks.  Each class will be of 3-hours duration with a brief break. These classes are designed to help our members acquire and improve advanced language skills in English essential for adapting to a professional life in the US.  All classes comprise of pair and group activities, short in-class and homework assignments and audio-visual interactive sessions.
Registration is now closed.
A writing test and an interview for assessing English language level and student needs will be conducted prior to the class. The date and time of the interview will be confirmed by email on receipt of registration form and payment of course fee. The course fees cover the cost of the textbook and study materials.
Student enrollment will be based on fulfilling eligibility criteria; i.e. an advanced level score in both Written as well as Oral tests.
Level: Advanced
Date: September 25 - December 4, 2018
Time: 10:00am-1:00pm
Venue: J- Building (Room will be announced)
Assessment: September 19 (Wednesday)
Course Fees:  $440 (payable by check at the time of registration; non-refundable)
Note: If there are insufficient registrations, classes will be cancelled 2 days prior to the start date of the class.