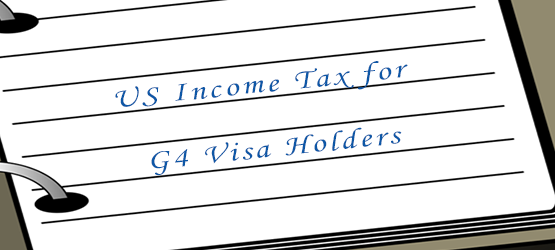 There are currently no upcoming dates scheduled for this session
Income tax season is here! 
In this seminar, Dale Mason, CPA will discuss the income taxation of G-4 visa holders and will help you determine whether you have to file a 2019 U.S. and state income tax return. 
Topics covered in this seminar will include:
How to file a Form 1040NR tax return
When is a Form 1040NR due?
What is your tax filing status? 
Can you and should you file a joint income tax return with your spouse?
The most common errors to avoid when completing a nonresident tax return.
Tax planning and financial planning opportunities available to G-4 visa holders
Your questions answered.
Much, much more.....
---
People who register are expected to attend the sessions. If you can no longer attend, please notify WBFN at familynetwork@worldbank.org