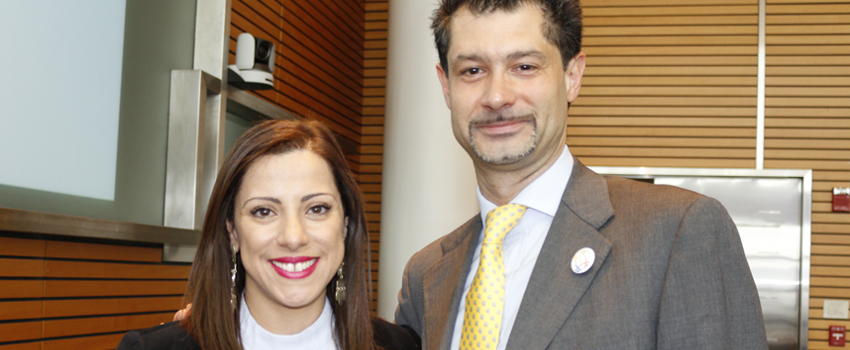 Thank you to everyone! The fiscal year is coming to an end and we would like to thank all of you for being involved in our activities, for giving your feedback, for contributing as volunteers and for giving us the opportunity to serve and lead the Family Network. We succeeded in our objectives and in realizing our mandate this year; our staff, our volunteers and our members exceeded all our expectations.
We have both experienced first-hand the crucial role that WBFN fills during relocation with the family, and in supporting spouses, and for this reason we strongly believe in the importance of this organization for our members and for our World Bank families worldwide. This recognition gives us passion and dedication, and is the reason we have decided to continue contributing to WBFN as President Operations (Loubna) and Special Advisor to the Presidents (Lorenzo). We will continue this journey with the new President, Marie-Noëlle Sinou Taillandier, and together we will do our best to further strengthen the Family Network and enhance the support we provide.
Are you looking into skill-building for professional development? Our members now have access to five WBG training sessions on the Open Learning Campus platform. The instructions to register are available on the WBFN website under PDP resources.
If you aren't a member, we hope you will be willing to join our organization, because it is only together that we can achieve the WBFN mission.
Loubna Djemame, President
Lorenzo Alia, President Operations
June 2018